Log STOOLS
Retaining their raw organic shape, Log Stools are cross sections of a tree's trunk. They're perfect for both interior and exterior applications bringing natural beauty and a connection to the tree to wherever they sit. We carry a wide variety of local species and our stock changes depending on what is coming out of production.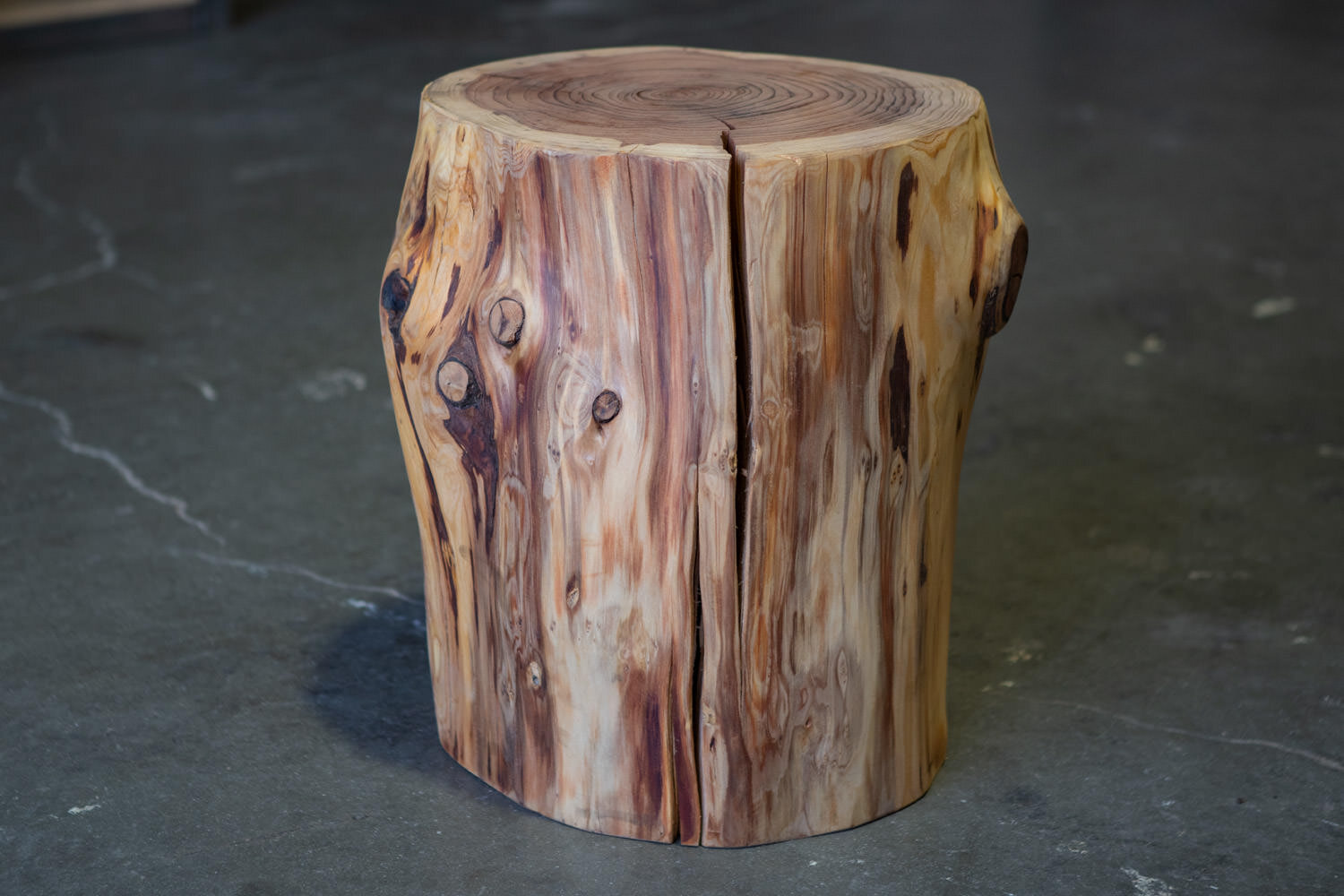 PRODUCT SPECIFICATIONS
Dimensions
Varying Diameters x 18"H
Finish
Debarked and Sanded to 60 Grit. Finished with Penofin Oil
Product Weight
40-120 lbs species and item dependent
Optional Services
Threaded leveling feet for interior applications
Shou Sugi Ban - A Japanese technique of charring the wood for the purposes of preserving wood in exterior environments.
Note
Every tree has its own unique elements and features that are indicative of its story. Each product will contain some aspect of this including knots, items embedded in the tree (nails, screws, etc), color and grain patterns, cracks and other beautiful one-of-a-kind details.